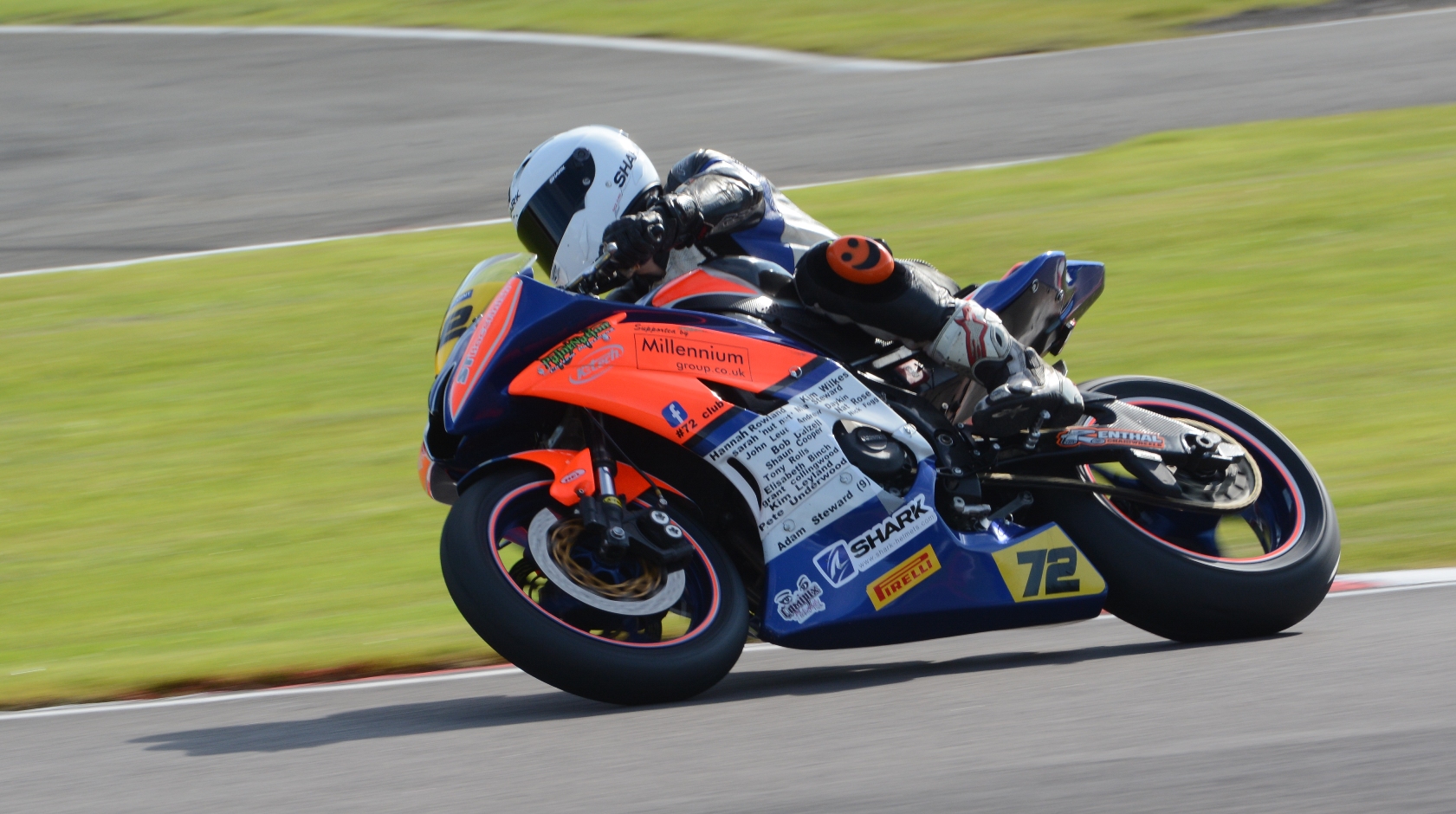 Image Credit: Ian Sprott
As part of Traction Charger's ongoing sponsorship plans with British Superbikes, we're pleased to announce that our sponsorship programme covers Ricky Tarren in the British Supersport Championship category.
24-year-old Ricky has been racing for 9 years, his passion for racing starting with racing at Darley Moor track and Donnington Park when he was just fifteen. Ricky's family are his team, and apart from a short spell with Cresswell racing, Ricky has always been an independent rider with his dad at the forefront of team operations. Ricky is our British Superbike Champ Michael Howarth's protégé, and Michael will be coaching and supporting Ricky throughout his 2016 season.
After gaining years of valuable experience in his teens, Ricky began to set his sights on British 125GP championships, a category he finally got to compete in 5 years ago as a BSB wildcard, and then again in 2012. These opportunities allowed him to finally compete in a full season in 2013. He followed this by competing in the 600 Superstock in 2014, and again in 2015, when Ricky made the move to the Supersport championships. 2016 will see Ricky's first full competitive race in Supersport.
Ricky has shown his potential as an excellent rider throughout his career, winning races throughout his 125GP attendances, and winning Mallory Park Supersport in 2015. This potential sees Ricky as a contender to rise in the ranks at Supersport this season. He makes constant performance improvements, including shaving 5 seconds of his personal best at the Silverstone race meet in April 2016. Despite Ricky's home-grown approach he has achieved some incredible results. His dedication and pure talent sees him as a 'one-to-watch', and as Ricky's mileage increases and equipment improves, he'll continue to build on this fantastic start to his career.
As part of the sponsorship deal, Traction Charger will be supplying a Battery Support Unit for Ricky's bike, which is a Yamaha R6. The Yamaha's road gear has been stripped, it has k-tech suspension internals in the front forks and a k-tech rear shock, and the engine and ECU have been uprated to Supersport specification.
The Battery Support Unit that will be used on Ricky's bike is our BSU2-50, which provides constant voltage during diagnostics and programming operations to avoid any possible loss of data or damage to control units whilst the vehicle is in a key on, engine off state. This technology will allow Ricky and his team to carry out pre and post-race analysis without risk of power loss or battery drain.
Traction Charger's core brand pillars are in innovation, quality and British-origin. We feel that these three principles are present in British Supersport and Ricky Tarren, and we're delighted to be able to support a young, up-coming star of the bike racing world, and support him as he reaches his full potential.
To find out more about Ricky visit www.Rickytracing.co.uk, or view his British Supersport profile here.
To see when Ricky will next be racing visit www.britishsuperbikes.com
We wish Ricky every success in his 2016 season, and will be supporting him every step of the way!